OUR MISSION ?
We offer
services and solutions
for the

orthopedic industry.
OUR MISSION ?
For years we have been developing a wide range of solution and services,
in addition to

our core business: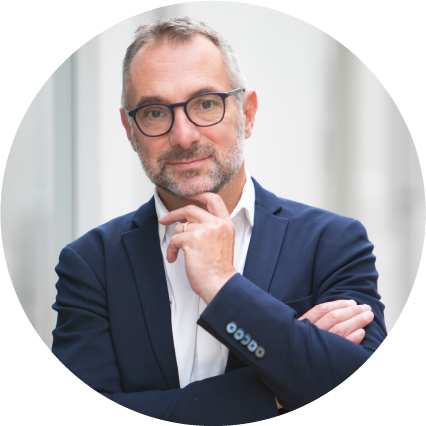 At Intech, we blend intelligence with technology to create an entire ecosystem of innovations. Drawing on our synergies to reach higher and rise to the challenge with passion, ambition and humility. Forever exceeding expectations to deliver a world of excellence to enhance patients' lives.

Laurent Pruvost - President & CEO
Elevating Orthopedic Surgery with Advanced Instrumentation Solutions
Intech stands out with a rich and storied expertise that has garnered recognition from industry leaders for over two decades. Our specialization lies in advanced orthopedic surgical instrumentation. We offer a comprehensive range of solutions, from 3D printed implants and sterilization boxes for instruments to robotics and overmolded silicone handles.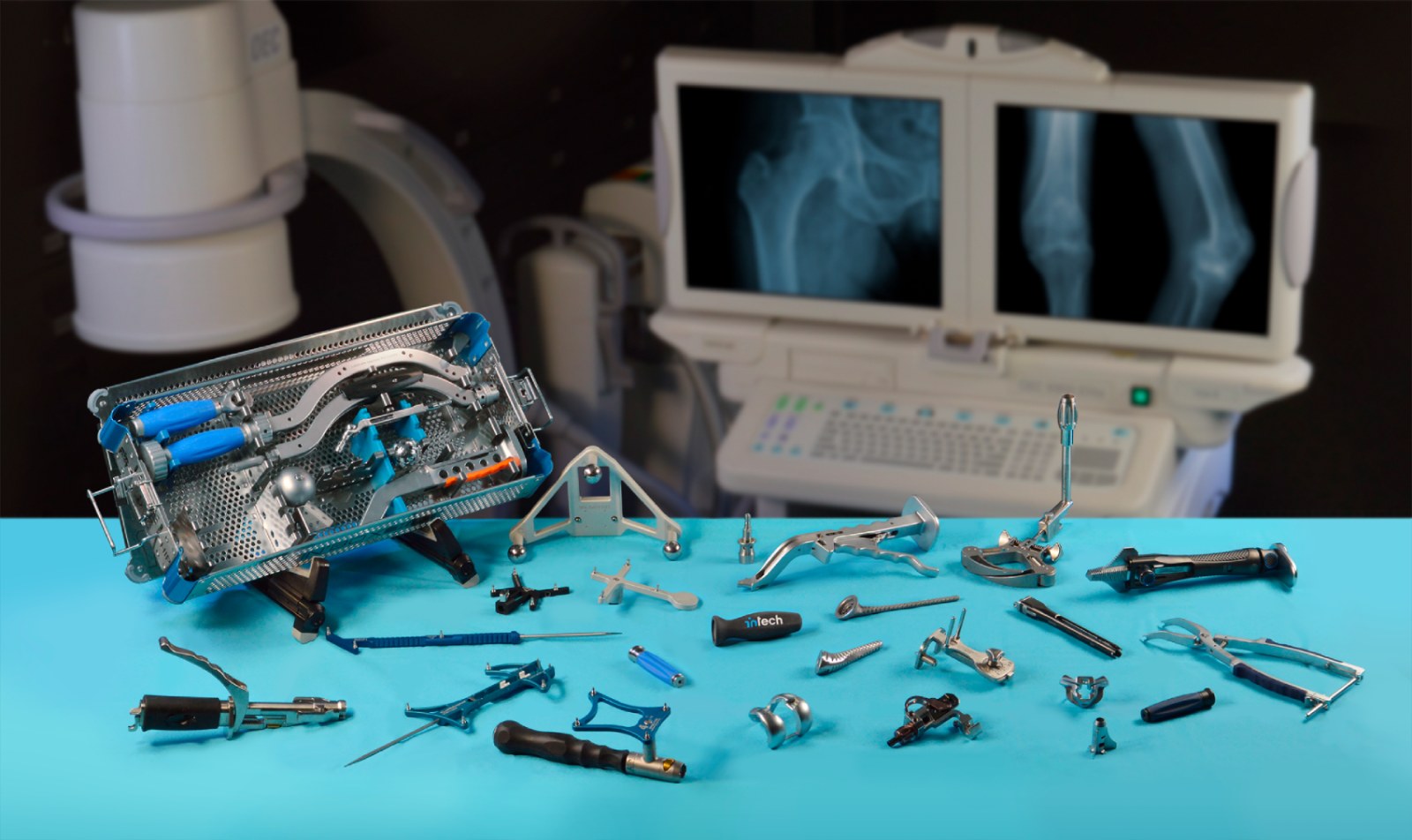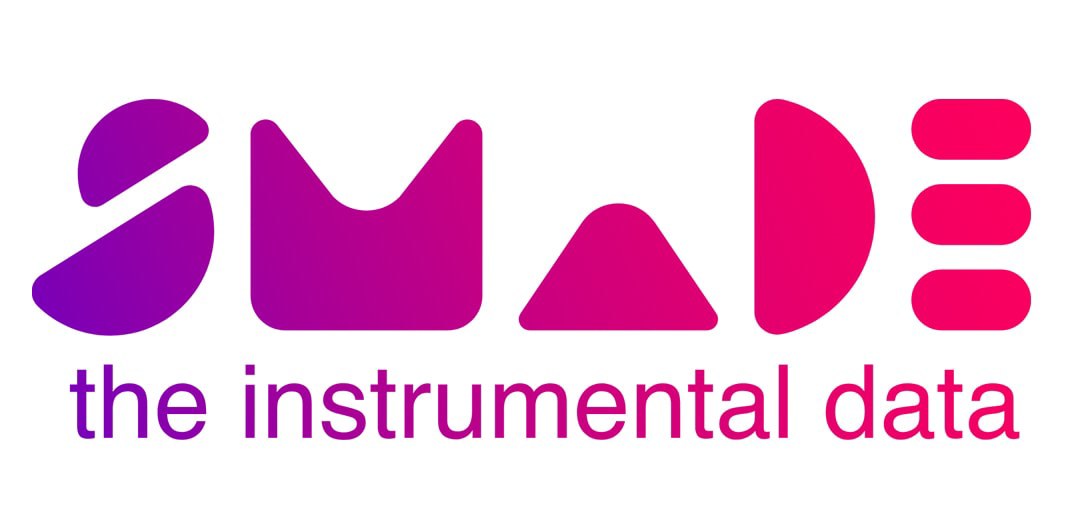 Advancing Patient Safety: SMADE's Intelligent Monitoring Solutions for Enhanced Medical Equipment Utilization
Enhancing patient safety and ensuring optimal utilization of medical equipment are paramount in our industry. Through the integration of cutting-edge electronics in sterilization containers and surgical instruments, our dedicated subsidiary, SMADE, provides intelligent monitoring solutions. These innovative solutions collect, analyze, and deliver essential data through a software platform. Similar to a connected watch, these embedded modules enable us to track the location of our products, enhance their durability, and better adapt them to real-world usage conditions and constraints. With SMADE's intelligent monitoring solutions, we prioritize patient safety and optimize the performance of medical equipment.
2000: The startup days
With just 17 employees at the time, Mr. Degrave and Mr. Malpièce laid the foundations for what would later become a game-changer in the orthopedic industry. This is us.
And so the adventure begins!

2004: The growth begins
The acquisition of two facilities in France and the U.S. expanded our production capability and capacity, providing us with the bandwidth to begin serving the U.S. market.
A first step towards international expansion.

2006: The keys to R&D
In'Tech Medical launched its very own Research & Development department with the intent of providing the market with cost-effective turnkey surgical tools.
A vision is born!

2008: The industrial expansion
With the acquisition of a facility in Toulon, we branched out into the broad Hip & Knee market which enabled us to accelerate our development and keep growing our industrial savoir-faire.
Bigger, stronger!

2012: The word is out
Our rapid success attracted the venture capital firms TCR and Arkéa, who invested heavily to support and accelerate Intech's global expansion. Laurent Pruvost becomes CEO of Intech.
When pioneers become conquerors!

2015: A year to remember
The acquisition of Turner Medical in the U.S. made us a global leader in orthopedic contract-manufacturing. Celebrating 15 years of excellence, we launch The Prototype Garage® across our different entities, propelling us into the next level of orthopedic design and manufacturing.
Oh and we also became the largest provider of surgical instruments in the Spine industry!

2016: Going global
Our sensational growth continued with the acquisition of a premier Asian manufacturer of orthopedic implants and instruments, Ortho Solutions, in 2016.
There are no more boundaries!

2017: Time to diversify
We acquired the French leader in Cases & Trays, Pyxidis Medical. Adding sterilization trays to our catalog broadened our portfolio of solutions to better support our clients.
Expanding our horizons!

2018: The growth continues
Investments continued with the acquisition of Bradshaw in the United States. Our expertise grew, our expansion accelerated.
Intech becomes a global Group.

2020: New decade, new look
Our diversified portfolio coupled with our strategic expansion inspired us to unify and elevate the Intech brand, uniting all entities under ONE powerful name and flag.
Together, we are Intech!

2021: Shaping the future of orthopedics
Acquisition of Coulot Decolletage, a leading manufacturer of Titanium and PEEK implants. This allows us to expand expertize into the machining and additive manufacturing of high-precision medical implants for the Spine, Extremity, and Trauma markets.
Leveraging the power of additive-manufacturing

2023 : Joining forces to deliver cutting-edge solutions
Intech once again extends its know-how with the acquisition of Lenkbar LLC, specialized in cutting tools for orthopedic surgery and arthroscopy. This merger opens up new horizons in minimally invasive surgery and sports medicine, offering an unrivalled range of products and services.
Intech grows its field of expertise!